Our Brands
See our full lineup of vehicles and find the one that best fits you.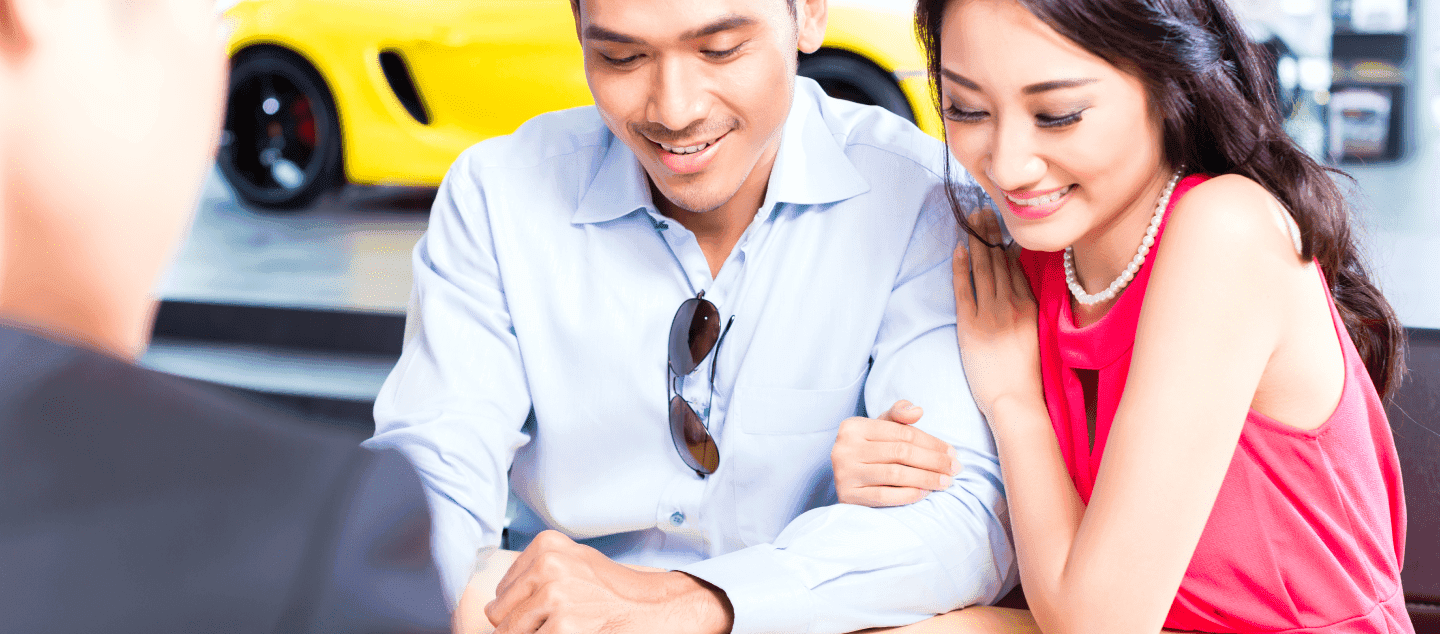 Apply For Vehicle Financing
At Byers Imports, you'll find a team of friendly, knowledgeable staff waiting to help you get behind the wheel of an excellent pre-owned vehicle at an affordable price. Most of our large inventory comes from local trade-ins from our import dealerships that have been serviced and inspected by our highly trained certified technicians.
Apply Now
Our Reviews
They always have provided outstanding service and a very nice place to relax and a cup of coffee.
I would definitely recommend buyers imports to anyone looking for a new or used car. They have a great selection of high-quality vehicles. I purchased a used 2019 Mercedes C 43 AMG from them roughly a year ago. The purchasing experience was very smooth and hassle free most of it can be done online. Most recently I had damaged my front right rim from a pothole on I 70 I contacted them in order to get it repaired and Steve the service manager provided some of the best service I have seen from a car dealer. I had a very tight schedule due ...
My dear friend who is an elderly lady was in Columbus shopping from out of town. Her car started acting funny on the ramp onto 270. She limped her car to Hamilton Road and found Byers Imports. Steve Morris, the Service Manager, helped her with her Ford on a late Friday afternoon and even provided her a loaner so she could go home. Dave the mechanic explained thoroughly what was wrong with the car. I cannot thank Byers Import and these two for going above and beyond to help her!
Great service--helpful explanations and guidance. I appreciate the workspaces available while I wait. Thank you!
I got in a jam when my current car brakes gave out after 227,000 miles. Stopped in and talked with Thomas in Service about a repair. He was very forthright and had a tech take a look but thought the repair would be more than the value of the car. In the mean time, I talked with Sean McKinney. He was straight forward with me but not overly pushy as we discussed new cars for me. We talked about what I was thinking and he made some suggestions. I ultimately test drove a vehicle and went home to think about it. ...
I brought my Audi in today for an oil change and to get a part ordered for a recall issue. I was given a loaner car upon request. Everyone was very nice, things moved quickly, actually faster than I was told. I was even sent a video of my car during inspection. Well done, Byers Audi, I will be happen to return in the future. Thank you.
Adam was very accommodating. Your survey instrument is poor as this is my fifth attempt to submit. It keeps erasing my input.
I worked with Byers Porsche to purchase an SUV. The complete transaction was done via internet and telephonic means. The total experience was extremely positive as every person I dealt with was courteous and professional. In particular, my salesman, Justin Paskey, was very attentive and hardworking. His low key and professional approach made the whole process easy and void of any stress. I have only positive words for Byers dealership based on my personal experience.
I have owned my 17 Outback for 5 years. Every single service call in that time has been spot on. Real customer service! Rare these days
Quick, clean, courteous. There is work space for me to use while I wait for my vehicle. I've never had a bad experience with Byers.
Welcome to
Byers Imports
When looking for a luxury car, we know you have your needs. You want something that provides performance, space, and comfort around the Bexley roadways. If you've been seeking a new car dealership in Columbus, Ohio, or a used car dealership in Columbus, Ohio, there's one place you can turn to.
Welcome to Byers Imports, where you can get the best deals on inventory from Audi, Volkswagen, Subaru, Porsche, and more. We're part of a family-owned dealership that has proudly served the Columbus, OH area for more than 120 years, and we're sincerely committed to serving our amazing customers in a friendly atmosphere. Whether your interest lies in a new luxury vehicle or a pre-owned car dealership in Columbus, Ohio, we've got just what you're looking for at Byers Imports. You can also find flexible finance and service offers for all of our vehicles. We invite you to come meet the team. Yet what more can you find with us?
Multiple Luxury Car Brands on Sale in Columbus Ohio
When seeking a vehicle, you want to be sure that the vehicle is up to par with both your needs and budget. For those looking for a new car dealership in Columbus, Ohio, you can find a variety of quality selections that can enhance your Pickerington commutes. Among the latest models available:
The space and comfort of a new Volkswagen ID.4 Pro S.
The performance and sleekness of the new Audi A3 Premium Plus.
The style and look of a new Porsche Cayenne Base.
The strength and space of a Subaru Forester Limited.
And Much More!
If a new car isn't what you're looking for, you can also consider one of our pre-owned vehicle specials on-site. For those who like particular brands, we also have vehicle specials dedicated to Audi, Volkswagen, Porsche, and Subaru.
Find Your Next Luxury Car at Byers Imports in Columbus, Ohio!
If you link the brands we offer, stop by Byers Imports in Columbus, Ohio to test drive one of our selections. For those looking for a new car dealership in Columbus, Ohio, or a used vehicle, you've found the right place. Call us at 1-833-775-5525 to schedule an appointment. We also offer finance and service on all your selections. See you soon!
Get Directions To Byers Imports