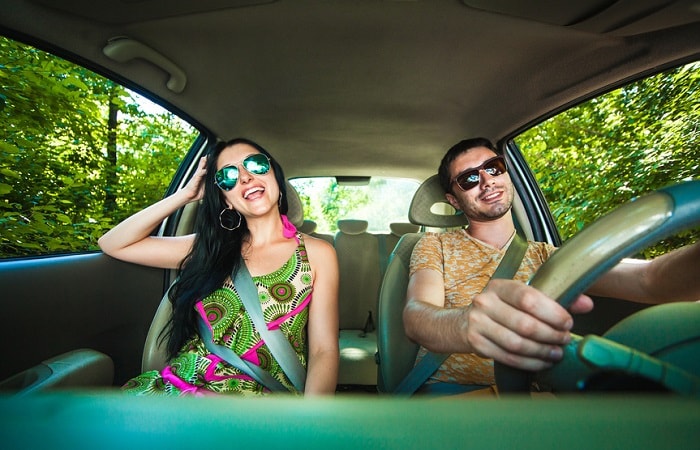 You try on shirts and jackets, smell produce, and research blenders all to make sure you get something exactly right for you. Why do any differently when the time comes to buy a
new luxury car
? Drivers around Westerville and Gahanna, OH have long known that they could depend on the dealerships of Byers Imports to find the right car, but a bit of careful research and a test drive both go a long way toward ensuring you get something you'll love.
Why Test Drive?
Our dealerships carry several makes and models. Each of those is the perfect fit for somebody out there, but the 2+2 coupe that your neighbor loves may not be the right fit for you, your significant other, two kids, and a Saint Bernard. On the other hand, if you're driving solo, who needs the mass of a three-row SUV? It's all about what fits you, and the best way to determine that is to get behind the wheel.
What Do You Need for your Test Drive?
If you've already been doing your homework on your next new luxury car, you probably have questions. That's a good thing. Write them down and bring them with you. Also give some thought to the kinds of options and features you'd like to have, since those will help you choose a trim level. Next, narrow down your type of vehicle and a couple of specific models to try out. Finally, make sure you've got your license and registration ready, then stop by 401 North Hamilton Road in Columbus, OH or call 888-808-7202 to arrange a date and time.
Once you're behind the wheel, you may find that the vehicle you thought would be perfect for you isn't what you thought it'd be. That's okay too; we'll go back to the drawing board with you, going over your needs, your finances, and our inventory to find the perfect match. The
Byers Imports finance department
(and your trade-in) has a part to play as well. Remember, we work for you!
Now that you know how to get the most out of your test drive, what are you waiting for? Come to Byers Imports near Gahanna, OH today!