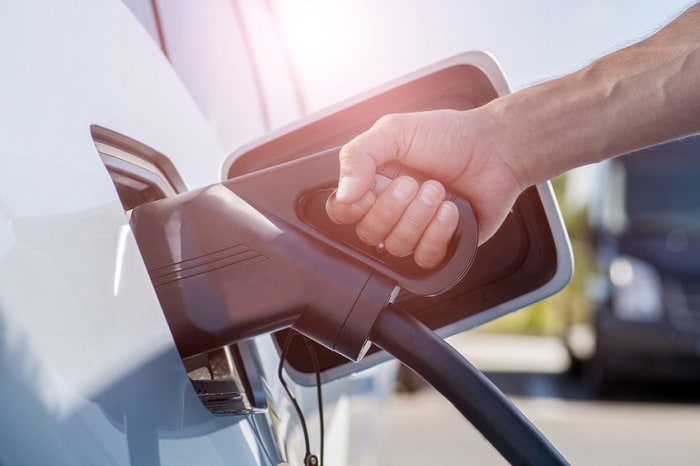 Those of you who read this blog on a regular basis (yes, both of you) likely saw our recent take on carmakers' moves away from diesel engines. One of the reasons for this, as we noted at the time, was a pivot toward hybrids and electric vehicles (EVs). They're a rarity at your Columbus luxury car dealership now, but they won't stay that way for long.
News from this year's Geneva International Motor Show boldly underscores the point. Geneva is important for a few reasons. First, its focus on luxury marques like Porsche, Audi, and Jaguar draws attention. Second, recent years have seen its focus shift to parts and technology. Finally, this year's iteration was especially heavy on concept cars that give an indication of what the inventory at Byers Imports and other dealerships will look like in the coming years.
In short: it's going to be electric. Top Gear recapped the highlights, including some genuine surprises. The Volkswagen ID Vizzion, for instance, is slated to enter production by 2021. The version in Geneva didn't even have a steering wheel, the better to show off its autonomous driving tech.
But for other companies, electric was the big news, emphasized by many carmakers designing all-new platforms specifically for EVs rather than sharing platforms with traditional petrol-powered models. Peter Mertens, head of R&D for Audi, tells Top Gear that their Premium Platform Electric architecture is "dedicated to electric and won't be used for combustion cars or even plug-in hybrids," due to the need for different proportions, lighter weight, and different weight distribution.
Other models on display, like the upcoming Jaguar I-PACE and the Porsche Mission E, prove that these companies are looking far ahead, and that they're all-in on EVs. Some of these models are much closer to arriving at our showroom than you think, so we invite you to call 888-808-7202 or visit Byers Imports at 401 North Hamilton Road in Columbus, OH for more information.