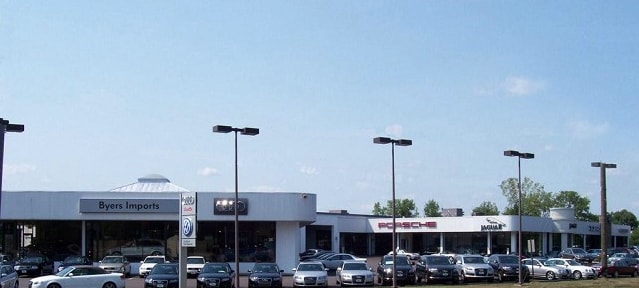 Hello and welcome from Byers Imports - the trusted Columbus, OH luxury import dealership! We're the home of the best car-buying experience you've ever had and we'll work hard to earn your trust along with your business through our commitment to your satisfaction. We get asked a lot of questions here at the dealership and our FAQ guide below is designed to be a quick resource for you. Of course, we're always willing to answer your questions over the phone at 888-808-7202 as well!
Cars (you know-the reason you're here)
Q: Why is test driving a car important?
A: When you visit Byers Imports, you'll find an amazing inventory of new luxury vehicles, each with its own unique set of qualities. In order for you to really get a feel for what will be the best fit for your own needs and wants, it's important to test drive the vehicle to see how it handles, how comfortable is, how much you like the amenities, etc.
Q: What is the difference between used and certified pre-owned?
A: When you opt for a used vehicle at Byers Imports, you get to pick from some of the most impressive pre-owned vehicles on the market and for many customers, it means getting a car that would've otherwise been unaffordable. Opting for a certified pre-owned will see you get additional assurance and peace of mind thanks to an extended warranty backed by the automaker as well as a thorough inspection to ensure quality throughout the vehicle.
Service & Parts
Q: How important is car maintenance?
A: Think of a car like a living, breathing organism. It needs to have proper "nourishment" and care in order to function at its best. This is where maintenance comes in and staying on top of your vehicle's parts is essential. Things to maintenance regularly include belts, plugs and wires, tires, fluids, and more.
Q: How do I know when I need an oil change?
A: A good rule of thumb is to have your oil changed every three months or every 3000-5000 miles. Doing so will give your engine the lubrication it needs to keep running smoothly and giving you the best possible performance.
Finance
Q: How do I find out what my trade-in is worth?
A: Many of our customers at Byers Imports opt to trade in their existing vehicle to apply the fair market value towards their purchase. It's a great service we offer and you can even use the Online Trade-In Appraisal tool to give yourself a good idea of what to expect.
Q: Can I buy a car with no credit? 
A: Your credit score is certainly a factor in the auto loan process but the Finance Department at Byers Imports will work with you, regardless of your credit, to offer the best possible loan terms available. We encourage customers to check their credit score ahead of their visit to avoid any unpleasant surprises.
General
Q: Are you open on Sunday?
A: Byers Imports is open on Sundays from 12pm to 4pm on the last two Sundays of the month. We are also open from 9am to 8pm Mon-Thurs, 9am to 6pm on Fridays, and 9am to 5pm on Saturdays.
Q: Why should I choose your dealership?
A: Byers Imports will go the extra mile to learn your needs, earn your trust, and exceed your expectations. We'd love to have the opportunity to serve you at our location at 401 North Hamilton Rd in Columbus, OH and we hope to see you soon!