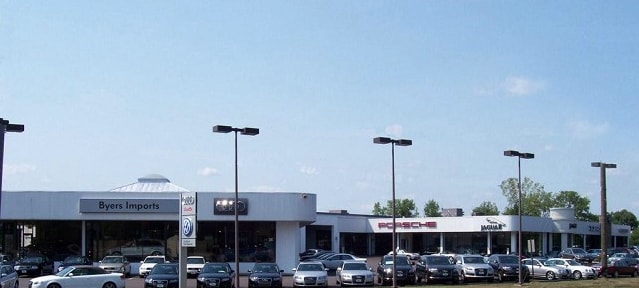 Here at Byers Imports, we're known for giving our customers the best car-buying experience around. We're dedicated to client satisfaction through our world-class customer care and our commitment to earning your trust. That's why so many continue to seek out our renowned dealership. Byers Imports is the premier luxury car dealership of Columbus, OH for a good reason. We know buying a car is a time-consuming process, not to mention confusing if it's your first time. To help save you time and hassle, we've put together a list of the most commonly asked questions we hear during this process. If you don't see your question on this list, feel free to contact us at Byers Imports or stop by the showroom to talk to any member of our team.
Common Car Questions
Q: Why is test driving a car important?
A: What better way to find the perfect car for you than to test it out yourself! Byers Imports exclusive inventory of luxury, top of the line cars has something for everyone. Each vehicle has its own unique qualities and features, and you'll never know how it handles or how amazingly comfortable it is without getting behind the wheel. Come in and test out our vehicle amenities and find your perfect fit.
Q: What is the difference between used and certified pre-owned?
A: Both used vehicles and certified pre-owned have previous owners. Used vehicles are of any make or model and come at the most affordable prices of all our inventory. Byers Imports sports an impressive pre-owned inventory of vehicles that may otherwise be unaffordable to many of our customers. Certified pre-owned options provide additional assurance and peace of mind, as these vehicles have an extended warranty backed by the automaker. They undergo a thorough inspection to ensure their quality before going into our certified inventory.
Maintenance and Services
Q: How important is car maintenance?
A: You rely heavily on your vehicle to get you anywhere you need to go. It's the powerhouse of your transportation needs, and all that work requires some upkeep. You'll want to take actions for routine maintenance to keep your vehicle performing at tip-top shape, and keep any surprise issues at bay. Routinely having your car maintenance performed and your parts updated will extend the overall life of your vehicle. Easy maintenance includes belts, plugs, tires, fluids, oil changes, and more. Your vehicle is one of your biggest investments. Make it last as long as possible.
Q: How do I know when I need an oil change?
A: The standard rule for oil is to have it changed every three months or every 3000-5000 miles. This gives your vehicle the best overall performance. Changing out the oil helps lubricate the engine and keeps it running smoothly.
Finances and Trade-In Valuation
Q: How do I find out what my trade-in is worth?
A: If you want to jump-start the process, try using the Online Trade-In Appraisal tool to give yourself an estimate of your vehicle's worth. Many customers at Byers Imports take advantage of our trade in option, and we apply the fair market value towards their purchase.
Q: Can I buy a car with no credit?
A: Credit is most certainly important in the auto loan process, but Byers Imports will do what we can to work with you. Our Finance Department will work to offer you the best options possible for loan terms, no matter your credit score. To avoid any surprises, we suggest customers take a look at their score ahead of time.
Hours of Operation and General Questions
Q: Are you open on Sunday?
A: Byers Imports is not open on Sundays, to allow our hard-working staff a day of rest with their families. We are open Monday to Friday from 9am to 6pm, and Saturdays from 9am to 5pm for all your car-buying needs.
Q: Why should I choose your dealership?
A: At Byers Imports you are more than just another face coming through the door. Each member of our team takes special care of you, from sales to financing to our service center. We take the time to learn about your needs, hear your expectations and hopes, and earn your trust. We would love the opportunity to meet with and help you on your car-buying journey.